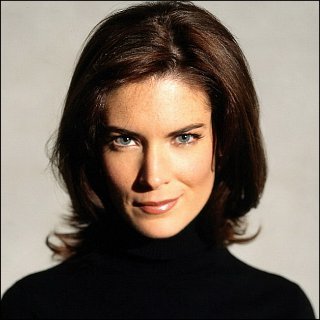 Profile
---
Famous as :
Actress

Birth Date :
March 24, 1970

Birth Place :
Davenport, Iowa, USA

Claim to fame :
As Donna Hayward in TV series "Twin Peaks" (1990)


Biography
---
by AceShowbiz.com
---
American actress Lara Flynn Boyle was born on March 24, 1970 in Davenport, Iowa, USA. She is the only child to 21-year old Sally Boyle and her husband who both got divorced when she was six years old. Following the break-up, Lara moved to Chicago with her mother, where they settled down near Wrigley Field. Since then she promised to never see nor speak to her father again. During that time, for Sally, money was not plentiful that she was required to work three jobs in addition to raising baby Lara by herself. Since Lara was mostly around Sally, the mother and daughter could 'till present day develop a bond.

At her young age, Lara had to struggle with dyslexia and learning disability that she consequently had to enroll in an improvisational workshop to develop ways of expressing herself. Won't let such disability took over her, she tried hard to be a tough girl. Across the course of the workshop, Lara developed a strong interest in acting, as well as a capability to do it. Fortunately, she was offered, and accepted, a scholarship to the Chicago Academy for the Arts. While she was still in her sophomore year in the academy, Lara received her first casting call for the TV miniseries "Amerika." The following year, she made her film debut in 1988's Poltergeist III, and went on to win a role in the 1989 made-for-TV movie "The Preppie Murder." Already gained a lot of television experience while still in her high-school years, Lara confidently felt that her course was set.

On the day after her graduation from the Chicago Academy, Lara and her mother moved to Los Angeles to build on the promising beginning of her career in the heart of the entertainment industry. In 1990, she landed in David Lynch's cult series "Twin Peaks," where she portrayed vixen-next-door Donna Hayward. Many people surely believed this role as Lara's big break, and turned out to be true that it widen her acting career to another level and served to typecast her to a certain degree. Sad to say that despite such fact, a great number of the roles came after her role in "Twin Peaks" had shared the same failure. The worst film ever that marked her series was the psychotic temp in 1993's "The Temp," which nearly equal to her previous roles, symbolized her films failure as box-office disasters. ...