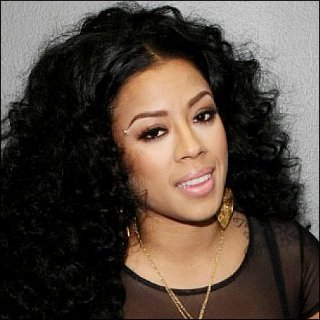 Profile
---
Famous as :
R&B singer
Birth Name :
Keyshia Michelle Cole
Birth Date :
October 15, 1981
Birth Place :
Oakland, California, USA
Claim to fame :
Album "
The Way It Is
" (2005)

Biography
---
by AceShowbiz.com
---
Keyshia Cole was born on October 15, 1981 but she hardly tasted the love of her biological parents for she was then adopted by Yvonne Cole at the age of five. Her love of singing has started since childhood, especially with the influence coming from his brother Sean Cole who was said to be very close friends to the late Tupac Shakur. At the age of 12, she even convinced MC Hammer to give her an experience of recording for the first time. Four years later, the passion still hadn't burnt off. Instead, it was fueled by the painful fact she discovered about her boyfriend. After she caught him cheating with another girl, the 16-year-old took her car, left Bay Area where she was raised to seek a better future in Los Angeles.

It wasn't long until her charisma reached the ear of A&M Records executive Ron Fair who then introduced her to Jimmy Iovine. She was then signed to the label in December 2002 and started working on a debut album. Her story wasn't always as sweet as it sounded. In the first attempt to launch her career, the first single from her album called "I Changed My Mind" didn't receive the kind of success that she had expected. Even her second single "(I Just Want It) to Be Over", which was released in April 2005, was not enough to lift up her name. The album was then re-worked before finally put on shelves in June 2005. It was apparently a wise decision because from then on, her singles continuously gained high chart positions, starting with "I Should Have Cheated" that peaked at #4 in Billboard Hot R&B/Hip-Hop chart and followed by her most successful single at that time "Love". The latter song was the piece that she used as an ammo to win Iovine's heart before she was signed. She claimed to always knew that it would someday be the song that would bring her the kind of success she pictured.

"The Way It Is" went gold within 17 weeks and reached platinum status 8 weeks later. With such reputation, Keyshia Cole was no longer considered a newcomer. Many offers poured down the line including a reality show with BET called "Keyshia Cole: The Way It Is". The six-episode series proved to be high rated that executives decided to shoot the second season of the show, focusing on ...