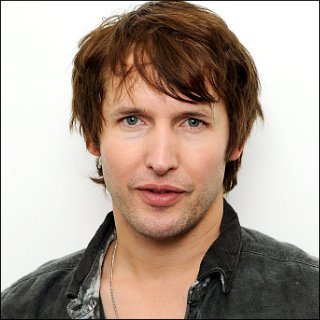 Profile
---
Famous as :
Musician
Birth Name :
James Hillier Blount
Birth Date :
February 22, 1974
Birth Place :
Tidworth, Wiltshire, England
Claim to fame :
Single "
You're Beautiful
" (2006)

Voted 6th in GQ U.K. Magazine's poll of Worst-Dressed Men in Britain 2008.
Had the piano he used to compose his hit "You're Beautiful" sold for a whopping 1,200 pound sterling at an auction at London house Bonhams in July 2007.
Bought his first guitar at the price of 100 pound sterling when he turned 14.
Named Solo Artist of the Year at the 10th annual GQ Awards held September 4, 2007 at Covent Garden's Royal Opera House in London.
His hit 'You're Beautiful' has topped OnePoll tally for Most Irritating Song of All Time in June 2007 and RollingStones.com's Used to be Enjoyed But Now Makes People Want to Hurt Others in Aug 2007.
His album "Back to Bedlam" passed Dido's "No Angel" to be the best selling U.K. album in the 21st Century by selling 3,020,490 copies in July 2007.
Involved in a car accident February 24, 2007 while attempting to leave a pre-Oscar party at CAA agent Bryan Lourd's house in Los Angeles, but luckily escaped criminal charges for the alleged hit and run.
Has been awarded a Guinness World Record for the Most Albums Sold in A Year in the UK with 2,368,000 copies in 2005 (Sept 2006).
Essex FM, a U.K. radio station, banned his hit singles "Goodbye My Lover" and "You're Beautiful", from its play list after listeners complained they were tired of hearing them.
Topped the 2005's global charts with his album "Back to Bedlam" sold 5.5 million copies to be at No. 9.
Is an active supporter of Medecins Sans Frontieres, a non-governmental organization which provides aid for humanitarian matters.
His composition of "You're Beautiful" has been the 4th biggest selling single of 2005 and was voted the 3rd Britain's Favourite Break-up Song in a poll for Channel 4 by 2006.
Was parodied in a sketch of BBC2's comedy show "Dead Ringers" (2002) in December 2005 with Jon Culshaw imitating his hit song "You're Beautiful" and mocking his music video.
His single of "High" was used for an advertising campaign of Vodafone Italy in 2005.
Became one of the British Army officers who was on duty for the funeral of the Queen Mother on April 9, 2002.
Obtained a U.K private pilot license at the age of 16.
His music video of "Goodbye My Lover" featured Mischa Barton.
The song "So Long, Jimmy" is his tribute to the late Jimi Hendrix also Jim Morrison of The Doors.
Created the song "You're Beautiful" after meeting his ex-girlfriend on the London Underground trains.
Reflected the memories he got during his time in British army in one of his debut album's songs entitled "No Bravery."
Has the nicknames of Blunty and Weener. The former was acquired when he studied at Harrow School while the latter was in the army.
Is a skillful ski player and had been the captain of Household Calvary downhill ski team
Stayed in Carrie Fisher's home when recording his first album, "Back to Bedlam", in Los Angeles.
Plays a wide range of musical instruments which include organ, marimba, and mellotron.
Said that he had been shot more times than what 50 Cent was in a TV4 Nyhetsmorgon interview.
Is managed under Twenty-First Artists Ltd.