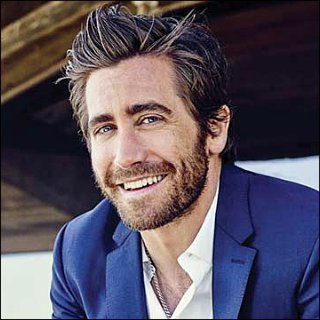 Profile
---
Famous as :
Actor

Birth Name :
Jacob Benjamin Gyllenhaal

Birth Date :
December 19, 1980

Birth Place :
Los Angeles, California

Claim to fame :
As Donnie Darko in "Donnie Darko" (2001)


Voted No. 2 in People magazine's list of "Hottest Bachelors" in 2007.
Ranked 10th in People magazine's list of Sexiest Men Alive for 2006.
Topped Esquire magazine's September 2006 poll on Best-Dressed Men at No. 4.
Was one of Hollywood celebrities invited to join the Academy of Motion Picture Arts and Sciences (July 2006).
At 10, Jake started his debut role as Billy Crystal's son in the runaway success summer comedy "City Slickers" (1991).
He was auditioned for the role of Batman/Bruce Wayne in "Batman Begins" (2005).
Jake was set to play Spiderman in "Spider-Man 2" (2004) due to complications with Tobey Maguire. Regrettably, Maguire was back as Spiderman.
In 2004, he was listed as one of People Magazine's "50 Hottest Bachelors."
On Phantom Planet's 2002 album "The Guest", lead singer Alex Greenwald lists him in his thank yous. Alex appeared with Jake in "Donnie Darko."
He was introduced to Kirsten Dunst by his sister Maggie.
Jake is a friend to actress Natalie Portman and Bryce Dallas Howard.
He received his first driving lesson from Paul Newman.
Atticus, his dog, named after the main character in Jake's favorite book "To Kill a Mockingbird".
Jake attended a local elementary school with Maroon 5 band members and with 1999's "Freaks and Geeks" star Jason Segel.
Gyllenhaal is of Swedish and Russian-Jewish ancestry.
'Gyllenhaal' is pronounced Jill-en-hall.