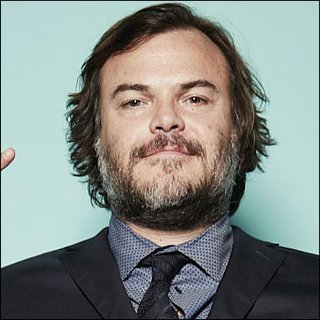 Profile
---
Famous as :
Actor

Birth Name :
Thomas Jack Black

Birth Date :
August 28, 1969

Birth Place :
Hermosa Beach, California, USA

Claim to fame :
As Barry in "High Fidelity" (2000)


Garnered 3 Teen Choice Award nods in the categories of Choice Movie Liar, Choice Movie Actor - Comedy, Choice Comedian at the 2004 event.
Was named Comedy Star of the Year at ShoWest Convention held in 2004.
Supported John Kerry in the 2004 U.S presidential elections.
Received nominations for the categories of Best Comedic Performance and Best On-Screen Team sharing with "The School of Rock" cast at MTV Movie Awards in 2004. He won the former one.
Gained nomination for the category of Best Supporting Actor in a DVD Premiere Movie at the 2003 DVD Exclusive Awards through his role in "Melvin Goes to Dinner" (2003).
Had his gallbladder removed in 2003 after suffering from gallstone problems since age 16.
Co-hosted the 2002 MTV Movie Awards alongside Sarah Michelle Gellar.
Got nominated in the Best Supporting Actor category at the 2001 CFCA Awards and OFCS Awards for his role in "High Fidelity" (2000).
Scored two nominations of Breakthrough Male Performance and Best Music Moment categories at the 2001 MTV Movie Awards.
Brought home a Blockbuster Entertainment Award in 2001 for winning the Favorite Supporting Actor - Comedy/Romance category through his role in "High Fidelity" (2000).
Was nominated for the category of Film - Choice Actor, Comedy at Teen Choice Awards in 2001 and of Best Performance by an Actor in a Motion Picture, Comedy or Musical at Satellite Awards in 2004.
Earned an American Comedy Award nomination for the category of Funniest Supporting Actor in a Motion Picture in 2001 through his role in "High Fidelity" (2000).
Provided the backup vocals for his 1992 movie, "Bob Roberts."
Showed up as an adolescent who tells his father that their family car has been stolen in a management training film entitled "Manager of the Year - Effective Listening" (1987).
Sang parodied version of his favorite rock song, KISS' "I Love it Loud", on an Australian late night variety show.
Learned to play guitar from Kyle Gass.
Appeared in the commercial for the Activision game "Pitfall" and Smurfberry Crunch cereal.
Found out that he could act when playing a game of Freeze after a Passover dinner.
Took drugs in an attempt to fit in when he moved to Culver City, even once stole his mother's money to buy cocaine, but ultimately volunteered for therapy. However, he later admitted using ecstasy during the shooting process of "King Kong" (2005).
Often hid wires in his clothes during his childhood and 'accidentally' let them fall out to make impression to other people that he was a robot.
Is an avid music listener of hard rock/metal music from the 1970s and 1980s, even being featured as part of Tenacious D in the music video of Ronnie James Dio's "Push."
Has in fact known his wife, Tanya Haden, since his high school years at Crossroads High School for the Arts and Sciences where Haden also attended. They met again in April 2005 at Frank Black's 40th birthday party.
His first music album purchase was Styx's "The Grand Illusion."
Has also established a career as film producer and has taken the position in some movies like "Nacho Libre" (2006), "Year of the Dog" (2007), and "Rad Brad, Modern Warrior" (2007) among others.
Is the good friend of David Grohl and Tim Robbins.
Frequently goes after the same roles with fellow actor Philip Seymour Hoffman so that he once jokingly called Hoffman his nemesis on the DVD audio commentary of "The School of Rock" (2003).
Is an active supporter of The United Mitochondrial Disease Foundation, even being presented the UMDF Humanitarian Award in 2004.
Has nicknames of JB and Jables which was given by Kyle Gass, his Tenacious D bandmate.
Is the son-in-law of jazz veteran Charlie Haden.
Enjoys playing video game also rock music.
Was born on the same date and month as Shania Twain, Jason Priestley, LeAnn Rimes, and Daniel Stern were.
Is considered as the core member of what the press calls Frat Pack group which also contains Vince Vaughn, Owen Wilson, Will Ferrell, Ben Stiller, Steve Carell, and Luke Wilson.