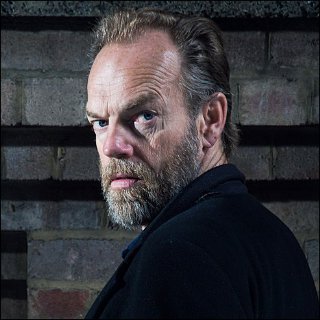 Profile
---
Famous as :
Actor

Birth Name :
Hugo Wallace Weaving

Birth Date :
April 04, 1960

Birth Place :
Austin, Nigeria

Claim to fame :
As Agent Smith in "The Matrix" trilogy


Was nominated Best Villain for his role as Agent Smith in "The Matrix" (1999) by the 2000 Blockbuster Entertainment Awards.
Continued to perform on stage in Sydney Theatre Company despite his busy schedule in filming.
Was nominated in the 2005 Helpmann Award for Best Male Actor in a Supporting Role in a Play for his stage performance in "Hedda Gabler".
His role as V in "V for Vendetta" (2005) was originally cast for James Purefoy before he backed out.
Did the motion scenes and facial capture for the video game "Enter the Matrix" (2003) along with the other cast.
His fight scene as Agent Smith with Neo in "The Matrix Reloaded" (2003) took 27 days to shoot.
Played some of his clones in "The Matrix Reloaded" (2003) but actors with similar features played the others.
Had a slipped disc in one of the scenes of "The Matrix Reloaded" (2003) in which he was pulled back by a wire.
Appeared in the TV commercial of Gatorade in 2003.
His part as Elf Lord Elrond in "The Lord of the Rings: The Fellowship of the Ring" (2001), was eyed by David Bowie.
Received the award for Best Actor in the 1998 Montreal Film Festival through his enrollment in "The Interview" (1998).
Was included in the video clip of Alicia Bridges' "I Love The Nightlife" as the character that he played in "The Adventures of Priscilla, Queen of the Desert" (1994).
Declares himself a vegetarian but sometimes eat fish.
His sister, Anna-Jane Weaving was a singer and had performed in Paris in the 80s.
His high school was also attended by actors Adam Garcia, Hugh Jackman, Andrew Johnston, Reg Livermore, writer Stuart Beattie and also radio host John Laws.
Has the same birthday with actor Heath Ledger.