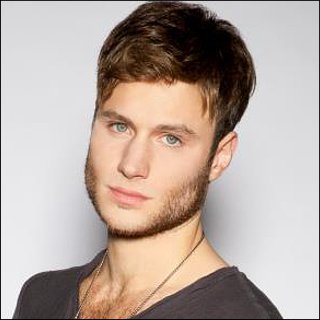 Profile
---
Famous as :
Singer, musician
Birth Date :
2008
Birth Place :
London, England
Claim to fame :
Single "
Stare Into the Sun
" (2009)

Biography
---
by AceShowbiz.com
---
Graffiti6 are an English alt-rock duo which were formed in London in 2008. Producer TommyD had been working with singer/songwriter Jamie Scott in 2008 for materials which were eventually used for the band.

Before Graffiti6, each of the members has acquired experiences with established stars. Jamie was the frontman of Jamie Scott & the Town, which toured with Alicia Keys and Kelly Clarkson among others. Meanwhile DJ Tommy worked with such people as Right Said Fred and Kanye West.

"It's interesting because I've always been a producer and a songwriter," Tommy said in an interview. "I've been asked on many occasions to go on tour with people and I've always turned it down because it just didn't feel like the right thing to do. But when me and Jamie met, we started making music together and it was very obvious that there was a mutual appreciation."

"When the idea of us doing this collaboration and then seeing it through to its obvious eventuality, it seemed like the real right thing to do, to come out of the shadows a bit, pick my guitar up and come out on tour and do this one hundred percent."

With Graffiti6, they specialize in a heady, upbeat blend of soulful electro-pop. They self-described a "psychedelic Northern Soul" and picked their moniker out of a random finger-point in a book. Together they created the track "Stare into the Sun" in 2009 and other songs which were assembled in a collection of songs under the same title. The title track in particular was used for the TV ad campaign of The Sun newspaper.

The big exposure encouraged Tommy and Jamie to write more songs which eventually went to an EP called "Stone in My Heart" in 2010. They recorded "Annie You Save Me", "Free" and "Stone In My Heart" in mid 2010. They were signed to Capitol Records for the distribution of their music Stateside a year later. Their songs have since been used in numerous American TV series and shows.

The duo's debut album, "Colours", was released in U.K. in 2011 and was slated to hit U.S. in 2012. But they also released an EP called "Free" in October 2011, which summed up "4 acoustic recordings from the album" that they did in a studio in London.


Biography was written and copyrighted © by AceShowbiz.com.