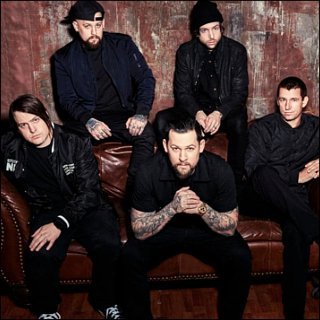 Biography
---
by AceShowbiz.com
---
Pop-punk or post-punk band Good Charlotte was formed in 1996 by twins Joel Madden and Benji Madden. Both of them were born on March 11, 1979, in the town of Waldorf, Maryland. Happened by chance, the twin brothers, who never sang or played an instrument in their lives, were instantly inspired to form a band after seeing the Beastie Boys on their 1995 Ill Communication tour. Thus, they soon formed Good Charlotte with their high school friends Paul Thomas and Aaron Escolopio. When the band was first formed, Joel was on vocal, Benji was on guitar, Paul on bass, and Aaron on drums. All of them soon moved to Annapolis and met Billy Martin through a mutual interest in the band Silverchair.

Thus, they were becoming five with all them had the same interest for the energetic elements spawned from '70s punk rock, but also sentimental enough for killer ballads found in mainstream corporate rock. Soon then, the quintet made a name for themselves in and around the D.C. area, playing the WHFS annual rock show HFSFestival in 1998 and 1999. One year later, Good Charlotte started working on their self-titled debut on Epic "Good Charlotte." After months work in the recording studio, the band's album was finally done and was released on September 26, 2000. What a good start that the band's album did amazing and sold over thousands of copies in its first few days.

Following the success of their first album, Good Charlotte next began planning a tour. While in the process of doing so, the band was offered a slot in the 2001 W.A.R.P. tour. After that all of them were on the road for three non-stop months. At the time the tour was done, the band continued to do some shows in places such as Australia and New Zealand, two of the countries where their album went platinum. Subsequently, Good Charlotte was offered to do a music video for their song 'Little Things'. They accepted the offer and later made the video, which was directed by Dave Meyers. Though the video didn't do as well as it hoped, still the band got another approach to make another music video, this time it was for 'The Motivation Proclamation.' Different from the first one, this second video got excellent playtime and was a hit.

As it did so, Good Charlotte also was able to make video for ...