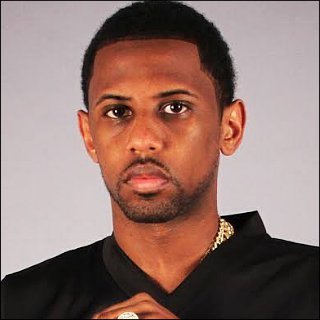 Profile
---
Famous as :
Rapper

Birth Name :
John David Jackson

Birth Date :
November 18, 1977

Birth Place :
Brooklyn, New York, USA

Claim to fame :
Single "Can't Deny It" feat. Nate Dogg (2001)


Biography
---
by AceShowbiz.com
---
title 'Can't Deny It'. The groove was there and the time was right. His solo debut album 'Ghetto Fabolous' that was released in 2001 peaked at #4 in Billboard 200 with all four singles reaching the Top 40.

Two years later he was ready to release his sophomore set that he named 'Street Dreams'. Again the album only managed to land fourth place in Billboard album chart but still, Fab refused to rely on the full length album to spread his music. A mixtape titled 'More Street Dreams, Pt. 2: The Mixtape' was released in the same year and even charted at #28 in Billboard 200. He would later on continue producing mixtapes that, at the same time, let him build mutual relationship with fellow musicians like Mariah Carey, Notorious B.I.G. and Musiq Soulchild. Another record was dropped in 2004 under the title 'Real Talk' and while not getting his fourth place anymore, this album was comparably a flop in his music career. It only peaked at #6, a position that marked the lowest sale of all his previous records at that time. He soon left Atlantic Records and signed a contract with Def Jam.

Filling 2005 with collaborations, his duet with Christina Milian on 'Dip It Low (remix)' was nominated in 2005 Grammy Award. However, fame and rivalry got in the way in October 2006 when he was shot while waiting for his entourage outside a New York restaurant. A gunman approached him and opened a fire that went straight to his thigh. Upon fleeing with a car and running a red light, police caught them and discovered illegal possession of loaded guns. Fabolous escaped death but his name was already etched on police record. Shifting the weight to music, Fabolous then made his claimed best effort with the hottest musicians in town. In 2007 he completed 'From Nothin' to Somethin'' with numerous stars such as Timbaland, Akon, Swizz Beat and Jermaine Dupri. Apt to its title, Fabolous intended to reconcile with his past through this record. "I been through situations I never been in before in my life," he said in an interview. "I got shot, been arrested, been in a relationship. I'm past really rapping for my block or my projects. I'm trying to grow. We been working really hard." However, trouble seemed to follow him in December 2007 when his childhood friend was stabbed to death ...