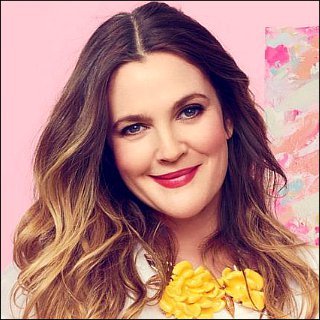 Profile
---
Famous as :
Actress

Birth Name :
Drew Blyth Barrymore

Birth Date :
February 22, 1975

Birth Place :
Culver City, California, USA

Claim to fame :
As Gertie in "E.T. the Extra-Terrestrial" (1982)


Ranked 7th in Forbes' annual list of Hollywood's Most Overpaid Stars in 2009.
Left unhurt in hit and run crash in West Hollywood on May 12, 2008.
Has been chosen the new face for U.K. fashion label New Look (March 2007).
Made a $1 million donation to the World Food Programme to help feed children in Africa during the "Oprah Winfrey Show" on March 3, 2008.
Included in People Magazine's list of The Best Dressed Stars of 2007, named the Chameleon.
Crowned as the No. 1 Most Beautiful in People Magazine's annual "100 Most Beautiful People" list in April 2007.
Had her figure immortalized in wax at Madame Tussauds in London (February 19, 2008).
Included in The Hollywood Reporter's annual list of the Highest-Paid Actresses in Hollywood three years in a row; 2005 (No. 4), 2006 (No. 4), and 2007 (No. 8).
Ranked 2nd in a list for the Best Dressed Ladies of 2007 compiled by InStyle Magazine.
Is the godmother of Frances Bean Cobain, the daughter of the late Kurt Cobain and his wife Courtney Love.
Was on May 9, 2007 named an Ambassador against Hunger for the United Nation's World Food Program (WFP).
Signed on as CoverGirl's newest model and spokeswoman while also served as a creative consultant on the campaign (April 2007).
Does volunteer job for Southern California's Wildlife Waystation.
Her favorite bands are Beck, The Beatles, Daft Punk, Lauryn Hill and Coldplay.
Her godmother is actress Anna Strasberg and Steven Spielberg is her godfather.
Had never finished high school.
Her favorite foods are peanut butter with bananas, macaroni with cheese, and In 'N' Out's grilled cheese sandwiches.
Becomes a fan of Boston Red Sox during the making of "Fever Pitch" (2005).
Posed as Marilyn Monroe on the cover of John Kennedy Jr.'s magazine, George, with the heading, "Happy Birthday, Mr. President" in honor of Bill Clinton turning 50 in September 1996.
Originally offered to be the leading role in "Scream" (1996); instead she chose to play Casey Becker, thinking it would be more fun.
Was offered the role of Nomi Malone in "Showgirls" (1995).
The movie "Cat's Eye" (1985) was written specially for her by Stephen King.
Auditioned for the role of Carol Ann in "Poltergeist" (1982).
Other commercials she did as a child were Pillsbury chocolate-chip cookies and Rice Krispies cereal.
Owns three dogs, one of them named Flossy.
Has allergy to garlic, coffee, bee stings, and perfume.
Is the youngest person to write an autobiography according to Guinness Book of Record.
Earned 5th rank in VH1's list of the 100 Greatest Kid Stars.
Her name was mentioned in Invertigo's song entitled "Typical."
Was delivered by Dr. Paul Fleiss, father of the "Hollywood Madam," Heidi Fleiss.
Makes friendship with Cameron Diaz and Lucy Liu since "Charlie's Angels" (2000).
Likes watching horror movie.
Disliked L.A. traffic and exercise.
Loves snorkeling and doing photography.
Likes watching TV series of "Melrose Place" and "Seinfeld."
Her favorite books are "The Happy Hocky Family" and "Flying Jake."
Her favorite actress is Jennifer Jason Leigh.
Her favorite actor is John Malkovich.
Her favorite poet is e.e. cummings.
Is ranked 58th in Forbes Celebrity 100 List of Famous People by June 2005.
Lives partly in Hollywood Hills and also in Mahattan, New York by 2005.
Successfully convinced a 23-year-old girl to cancel having a surgery to look like her in order to be on MTV's "I Want a Famous Face" (2004).
Had honeymoon in Ireland with Tom Green.
Together with Tom Green, survived from a fire happened at her $3-million Beverly Hills mansion in February 2001.
Went shopping at Frederick's of Hollywood with some of her fans during her 24th birthday, modeled some of her favorites and bought what her fans liked the most.
Gained her first credit as executive producer through the comedy flick, "Never Been Kissed" (1999).
Admits that she never watches any of the movies she stars in when appeared in "The Rosie O'Donnell Show" (1996).
Has been the spokesperson for the Female Health Foundation (FHF) since December 1996.
Has been the model of Guess? jeans advertisements.
Established her own production company named Flower Films in 1994.
Obtained a legal separation from her mother at the age of 15.
Discovered alcohol when she got drunk at Rob Lowe's party.
Was included in the list of twelve "Promising New Actors of 1984" in John Willis' Screen World, Vol. 36.
Is the youngest person to host "Saturday Night Live."
Made her big screen debut in "Altered States" (1980) at age four.
Appeared as a boy in the TV movie "Suddenly, Love" (1978) at the age of 2.
Her first television commercial was Puppy Choice dog food.
Is involved in the Pediatric AIDS Foundation.
Is formerly a vegetarian.
Has 6 tattoos: a cross on her right ankle; a blue moon on her right big toe; a butterfly below her naval; a daisy on her inner left hip, a cross held by an angel on the middle of her back, and an angel with a cross bearing the name of her mother "Jaid" o
Suffers from Chronic Insomnia, Claustrophobia, Compulsive Obsession, and Anan Retention.
Had lived with actor David Crosby and his wife for over a year.
Appeared in the music video of Bonnie Raitt's "You Got It."
Has won $17,000 in Las Vegas while playing Blackjack.
Is the granddaughter of actor John Barrymore and Dolores Costello.
Is the great-niece of celebrated actors, Ethel Barrymore and Lionel Barrymore.
Is half Hungarian from her mother's side.
Her middle name was taken from the original surname of the dynasty founded by her great-grandfather, Maurice Costello.
Her first name is derived from her great-grandmother's maiden name, Georgiana.