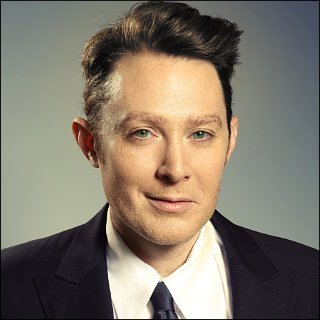 Profile
---
Famous as :
Pop music singer

Birth Name :
Clayton Holmes Grissom

Birth Date :
November 30, 1978

Birth Place :
Raleigh, North Carolina, USA

Claim to fame :
First runner-up of the 2nd season of "American Idol"


Involved in an airplane spat on July 7, 2007 on a Continental Airlines flight when he was traveling to Tulsa International Airport.
Was appointed as an Ambassador of Education for All Children by UNICEF, under which he participated in doing charity for tsunami victims through his song "Give a Little Bit."
Becomes the ambassador of Ronald McDonald House Charities.
Was born with a collapsed lung.
Shared a house in L.A with former American Idol contestant Kimberley Locke.
Established the Bubel/Aiken Foundation aimed to include children with disabilities in activities with typical children. Named the foundation for Diane Bubel, the mother of a child with autism he worked with, who persuaded him to audition for American Ido
Prior to American Idol fest, he had recorded two CDs entitled "Redefined" and "Look What Love Has Done" which are no longer available.
Ranked #18 in TV Guide's list of "TV's 25 Greatest Teen Idols" (January 23, 2005 issue).
Had three major tours in 2004, namely The Independent Tour in Spring, the Clay Aiken Solo Tour 2004 in Summer, and the Joyful Noise Tour in Winter.
Has sold more albums and had more #1s than any other American Idol contestants to date.
His first album "Measure of a Man" (2003) secured triple Platinum.
His song titled "The Way" was co-written by Enrique Iglesias.
His debut single "Bridge Over Troubled Water"/"This Is the Night" (June 2003) went Platinum in US and 6 times Platinum in Canada.
His album "Merry Christmas With Love" (2004) was certified Platinum.
His book "Learning to Sing: Hearing the Music in Your Life" was included in New York Times Nonfiction Best Seller list for several weeks.
Published a memoir entitled "Learning to Sing: Hearing the Music in Your Life," and a Christmas album "Merry Christmas With Love" at the same exact date, November 16, 2004.
Was the one and only American Idol 2nd season contestant who was never voted in the bottom two or three.
Shortened Clayton to Clay for the producers of "American Idol" suggested him so.
Got his first name "Clayton" from his grandmother's maiden name.
Spent his summertime working at YMCA in Raleigh, North Carolina and volunteering to help children with disabilities.
Officially changed his last name, Grissom, to his mother's maiden name, Aiken in the late 90s.
Became the head of the University of North Carolina's Council of Exceptional Children.
Ever since he considered his step father Ray Parker (died July 4, 2002) as his real father.
Has been nicknamed Gonzo.