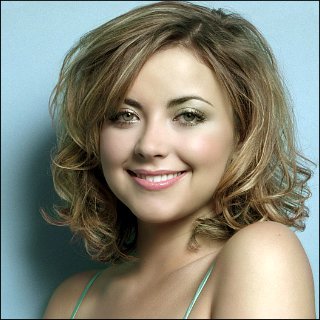 Profile
---
Famous as :
Pop music singer
Birth Name :
Charlotte Maria Reed
Birth Date :
February 21, 1986
Birth Place :
Llandaff, Cardiff, Wales
Claim to fame :
Album "
Voice of an Angel
" (1998)

Granted the TV Personality of the Year award at the 2007 Glamour annual events held June 5th.
Was on April 29, 2007 involved in a minor car accident. She was pregnant at that time, but was not injured.
Postponed the filming of the third series of her Friday night program "The Charlotte Church Show" until an unspecified date due to her pregnancy (March 2007).
Crowned as GQ magazine's Woman of the Year (September 2005).
Ranked 10th on Britain's FHM magazine's poll of the World's Sexiest Women of 2005.
Had provoked some controversies with her remarks on the September 11, 2001 incident while saying that agents are turning her down because of her weight.
Had been invited to perform for the Pope and for the President of the United States on the new year's eve of 1999, but declined both offers since she wanted to spend the day with her family.
Press know her as an opera singer although she in fact only does recordings and has never sung in any performances of opera.
Appeared on "The Big, Big Talent Show" (1996) basically to introduce her aunt Caroline, who was also making an appearance on the show when the show's host, Jonathan Ross, asked her to sing.
Is called Charl by her family.
Despite her enormous income of more than 10 million pounds, her mother used to give her only 50 pounds for a monthly allowance.
Was granted the 2002 "Rear of the Year" Award which was given by the British press to the person with the best posterior.
Became the youngest ever competitor on the BBC's "Have I Got News For You" in April 2002.
Her official fan site, www.charlottechurchfans.com, was launched on her 14th birthday.
Signed an autobiography deal which had value of 800,000 pounds while also made 300,000 pounds for doing the Ford car advertisement.
Carried out a duet with fellow prodigy Billy Gilman in "Dream a Dream" (2000).
Her 15th birthday occurred in the same day with the celebration of 43rd Annual Grammy Awards. As the audience sang "Happy Birthday" to her, she returned the favor by doing an impromptu song number for them.
Published an autobiography entitled "Voice of an Angel: My Life (So Far)" in 2001 and donated part of her fee to Velindre Hospital in Cardiff for Cancer Appeal.
Had once bought a dress for 7,000 dollar U.S. or 4,260 pounds.
Upon her meeting with U.S. President George W. Bush, she told him she comes from Wales and he asked her in which state Wales lies.
Had international sales in excess of ten million copies, therefore was included as one of Billboard's Top Ten Best Selling Female Vocalists Worldwide in 2000, alongside Madonna and Janet Jackson, among others.
Was ranked 2nd among U.K. showbiz celebrities under 30 years old in gross income earned during the year of 2000 with 6.5 million pound sterling and was placed on 19th overall among all U.K. celebrities.
Had displayed hugely applauded performances in front of Queen Elizabeth II, Prince Charles, former US President Bill Clinton, British Prime Minister Tony Blair, and Pope John Paul II.
Became friends with Amanda Dunbar when both of them appeared on "The Oprah Winfrey Show" (1986).
Not only in U.S., "Voice of an Angel" also went gold in Australia, New Zealand, and Hong Kong.
Was coached by Louise Ryan in singing.
Her biggest goal is to sing the leading part in the opera "Madama Butterfly" by Giacomo Puccini at La Scala in Milan and get a standing ovation.
Her favorite pop artists include Natalie Imbruglia, The Corrs, Sean 'Diddy' Combs, Gloria Estefan, and Catatonia.
Started to perform in front of the public when she was merely three and a half years old, singing the theme of "Ghost Busters" (1984) with her cousin at a seaside holiday camp in Caernarfon, Wales.
When performing on "Talking Telephone Numbers" (1994), she sang "Pie Jesu" which later was included in her debut album "Voice of an Angel" (1998).
Was legally adopted by James Church as his daughter by October 1999.