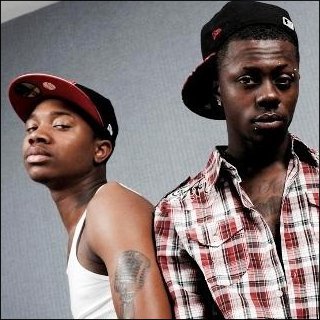 Profile
---
Famous as :
Hip hop group

Birth Date :
2010

Birth Place :
Inglewood, California

Claim to fame :
Single "Teach Me How to Dougie" (2010)


Biography
---
by AceShowbiz.com
---
Cali Swag District hailed from Inglewood, CA and was founded by former Death Row Records artist Big Wy and Dairold Potts. Each members,C-Smoove, Yung, JayAre and M-Bone were all teenagers and friends when the group was formed.

The group was signed to Capitol label via Checkmate Music Group and achieved fame when they released the infectious single "Teach Me How to Dougie". The song became an anthem at clubs in 2010, so popular that it climbed to number 28 on Billboard Hot 100. The Dougie dance itself became a popular move at that time. Their own viral video for the song has generated over 1.5 million views on YouTube.

In a bid to balance out the song's popularity, the group released "Where You Are" which samples Michael Jackson's 1972 hit, "I Wanna Be Where You Are". Unfortunately, it didn't receive the same amount of success as its predecessor. Reworks of the album were done, resulting in their debut album's delay.

Months leading to the album's, "The KickBack", release, tragedy struck. M-Bone was killed in a drive-by shooting in May 2011, leaving the remaining members devastated. "Our lives changed drastically after M-Bones death because everything we did together was pretty much routine. Now without Bone we have to change our routine and it just makes everything feel different," the group said.

Nevertheless, the other three marched forward to release their first album on July 12, 2011. In an interview with AceShowbiz, they said there was no intention to create a buzz like "Dougie" anymore in the album. "We are not looking forward to making another dance move. The Dougie just picked up organically, we had no idea it would become so popular," they said.


Biography was written and copyrighted © by AceShowbiz.com.