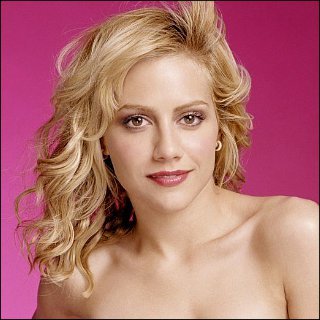 Profile
---
Famous as :
Actress

Birth Name :
Sharon Bertolotti

Birth Date :
November 10, 1977

Birth Place :
Atlanta, Georgia, USA

Claim to fame :
As Tai Fraiser in "Clueless" (1995)


Has endorsed for Skittles, Pizza Hut, Honey Bunches of Oats, and The Gap.
Has been the spokesperson for Jordache jeans since 2005.
Collaborated with Paul Oakenfold in his song of "Faster Kill Pussycat" which reached #7 on U.K singles chart by June 2006 and peaked at number one on Billboard's Hot Dance Club Play.
Became one of the presenters at the 61st annual Golden Globe Awards held in 2004.
Was placed at the 32nd rank on Maxim Magazine's Hot 100 list in 2003, 8th in 2005, and 49th in 2006.
Appeared on the cover of Cosmopolitan Magazine in 2003.
Performed a song in the opening of the 2002 MTV Movie Awards.
Became a good friend of Eminem after starring together in "8 Mile" (2002).
Read a story of a Bosnian woman when showed up in "The Vagina Monologues" with "Girl, Interrupted" co-star Winona Ryder in February 2000.
Had to undergo a number of several retakes in a scene of "Girl, Interrupted" (1999) where Winona Ryder finds her after she commits suicide since she could not help crying because of Ryder's touching enactment.
Performed onstage alongside Anthony LaPaglia and Allison Janney in the Broadway revival of Arthur Miller's "A View From the Bridge" in 1997.
Attended the premiere of "Clueless" (1995) wearing her own dress and red lipstick since she did not know about stylists yet at that time.
Was the lead singer of a band called "Blessed Soul", in which Eric Balfour also joined, in early 1990s.
Was given the nickname of Crack Baby during her high school years for giggling all the time.
Went to her high school prom with Jonathan Brandis.
Her favorite music artists include Tears for Fears, The Rolling Stones, Beck, Bjork, and TLC.
Was featured in the music videos of Tears for Fears' "Closest Thing to Heaven" and Eminem's "My Name Is."
Likes listening to Jazz, especially that of Cole Porter's.
Actually was billed to star in a biopic of Janis Joplin after she won the role over Emily Watson and Courtney Love, but the project sadly was stalled due to battles for the rights to Joplin's songs.