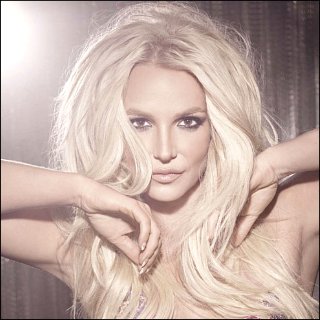 Profile
---
Famous as :
Pop singer
Birth Name :
Britney Jean Spears
Birth Date :
December 02, 1981
Birth Place :
Kentwood, Louisiana, USA
Claim to fame :
Album "
...Baby One More Time
" (1999)

Signing a deal to endorse junior clothing brand Candie's (March 2009).
In 2000, she was voted by People magazine as the 4th Most Influential Person of that year.
At least six items of clothing from her wardrobe on CBS' "How I Met Your Mother" were being auctioned off to benefit the environmental organization Natural Resources Defense Council (March 2008).
Tied with Paris Hilton for the No. 1 spot on Mr. Blackwell's 47th annual "Worst Dressed" list released on January 9, 2007.
Accompanied by Federline and son Sean Preston, Britney posed for their first happy family photo for America's People Magazine.
Named as one of Hollywood's Hottest Mom in a poll conducted by In Touch Magazine in 2005.
Tops Yahoo's annual list of the Most-Searched for Names on the Internet three years in a row; in 2005, 2006, and 2007 .
Included in FHM's list of 100 Sexiest Women In The World two times consecutively in 2003 and 2004.
Named the Most Annoying People of 2006 in a poll conducted by Star Magazine.
Has on May 20, 2006 posted a poignant poem on her official web site which many people believe referring to her rocky relationship with husband Kevin Federline.
Has her latest wax creation unveiled in Madame Tussauds in New York by May 25, 2006.
In April 2005, she announced her first pregnancy with Federline through her website.
Ranked #1 in Stuff Magazine's "102 Sexiest Women in the World" (2002).
Britney and her marketing companies once were reported failed to pay fees for her website www.britneyspears.com.
Britney's sister, Jamie Lynn, started a career as an entertainer in the Nickelodeon shows "All That" and "Zoey 101" for which Britney wrote the theme song "Follow Me" which was sung by Jamie herself.
Idolizes Madonna and Mariah Carey. She is also a huge fan of Bjork.
Chosen No. 5 in a poll on the World's Unsexiest Women conducted by men's magazine Maxim in October 2007.
Made the list of the "Most Searched Celebrity" on VH1 at No. 6 (June 2006).
Had Clear Channel's WFLZ/Tampa take down billboards promoting its MJ Morning Show, showing her baldhead as part of it with the logos: "Total Nut Jobs", "Shock Therapy" and "Certifiable" (June 2007).
Was pulled over on April 27, 2007 after she was caught speeding along Sunset Boulevard in Beverly Hills, but was let off with a warning.
Voted the Most Unhealthy Celeb according to a poll by healthy living brand Lime in March 2007.
Checked herself into Promises, a treatment center in Malibu on February 21, 2007 and was released on March 20th the same year.
Voted as one of the Top 20 World's Most Eligible Bachelorettes by FHM magazine in February 2007.
Shaved her head bald then added two tattoos of a black-white-and-pink cross on her lower hip and red-and-pink lips on her wrist on February 16, 2007.
Chosen as The Most Ill-Mannered Person of 2006 in a poll compiled by the National League of Junior Cotillions, an etiquette and social training program that involves thousands of young people in the United States.
Has been named the Most Controversial Celebrity of 2006 by CNN's "Showbiz Tonight".
Has been named the World's Worst Dog Owner according to a three-month online poll by readers of The New York Dog and The Hollywood Dog magazines by December 2006.
Ranked 3rd in an Internet poll in December 2006 on Women Most Men Fantasize About While Making Love to Their Partners.
Claimed the Big Mama honor at the "VH1 Big In '06 Awards", held December 3rd in Culver City, California.
Chosen the 4th Most Searched for Celebrity among UK web users in a poll held by Web analysis firm Hitwise in November 2006.
Has reportedly dropped 26 pounds (12 kilograms) from 160 to 134, without a trainer, diet pills or a nutritionist, just five weeks after giving birth to second son Jayden James Federline (Oct, 2006).
Has her half eaten sandwich sold for over $500 on eBay (September 2006).
Sold her Manhattan, New York apartment for $4 million, $1 million more than she paid (August 2006).
Has her name used in a project aimed to spread the message about keeping babies safe in vehicles, dubbed "Britney Spears Baby Safety Night", hosted by the minor league baseball team, The Newark Bears, in August 2006.
Posed naked on the cover of the August 2006 issue of Harper's Bazaar.
Her comment posted on the Internet saying that "I no longer study Kabbalah, my baby is my religion" has draw Madonna mad and won't be friends with her any longer.
Is the Best Selling Female Artist Of The 2000's (2000-2005) and thus was named Woman Of The Century by VH1.
Went home to Louisiana to enjoy Mardi Gras, during which she spent part of the celebration with a group of students whose lives were severely affected by Hurricane Katrina (February 2006).
Early in February 2006 she was spotted driving with her baby son Sean Preston on her lap, which is illegal under California law. Luckily she wasn't charged nor even fined.
Took the 3rd position in Access Hollywood's Top 10 Newsmakers list in 2005
Filed a $20 million lawsuit against US Weekly in Los Angeles for a story claiming she made a raunchy sex tape with husband Federline, which she claimed never existed (Dec 19, 2005).
She and husband Federline were listed as one of the Tackiest Couple of 2005 in America's Star magazine poll.
Won the lawsuit filed by Steve Wallace, an Indiana songwriter who claims he wrote her hit record "Sometimes."
Once managed to take legal action against anyone who showed the lost photos of her newly born son Sean Preston which later surfaced on the Internet.
Sells the email account name SeanPrestonFederline@hotmail.com on auction website eBay with a highest bid of $5 (GBP2.90).
She and husband Kevin Federline once reported to have made a raunchy sex tape which was claimed to be filmed while Britney was expecting son Sean.
Auctioned her personal items, including clothing, furniture and jewelry, to raise cash for the Mississippi Hurricane Recovery Fund.
Has Brit and Pinkey as her nicknames.
In 1996 and 1997 she was chosen as junior high most beautiful.
Wrote her song "Someday" 2 weeks before she found out she was pregnant.
Mentioned in the songs "Riot Girl" by Good Charlotte; "Don't Let Me Get Me" by Pink; and Eminem's "The real Slim Shady."
Marked the biggest-selling first week for a greatest hits compilation by a female artist in UK chart history.
She is the Best-Selling Female Artist of the still-running decade and century, who's sold an RIAA-certified 32 million albums in the US.
Wrote a "letter of truth" to her fans on her official website, telling them that she needed to take a break from her career to concentrate on her marriage with Kevin Federline.
Was considered for the role of Daisy Duke in "The Dukes of Hazzard" (2005), but lost it to Jessica Simpson.
Her perfume "Curious" was one of the best selling fragances of 2004. In 2005, it was honored by the Fragrance Foundation as Best Women's Fragrance. The commercial is played by actor Eric Winter of the daytime Soap "Days of Our Lives".
Was ranked #4 on VH1's 100 Hottest Hotties.
She posed semi-nude for the men's magazine "Esquire," but refused to pose nude for "Playboy" despite its million dollars payment.
Ranked #2 in the "Awesome Multitaskers" section of Stuff's 125 Sexiest Women of the Year 2003 issue.
Her most popular ads were for Pepsi, which earned her a reported $7-$8 million.
In 2002, she opened a restaurant but it was not a success and closed in 2003.
Songs from her self-titled album appeared in the movie "Crossroads" (2002). She arrived an hour late for the 2002 UK premiere of the movie.
In 2002, she came in at #2 in the American edition of FHM's Sexiest Girls poll.
Voted as one of the "Fun and Fearless Females" by Cosmopolitan Magazine (2002).
Donated $2 million from her fall tour earnings to the children of police officers and firemen who died when the World Trade Center collapsed.
Chosen as #5 of the 100 Sexiest Women by FHM Taiwan (2001).
She was criticized by PETA for wearing a fur jacket on the cover of her "Greatest Hits Album: My Prerogative" after their first critic when Britney was performing on stage with a caged tiger and snake at the 2001 MTV Music Awards.
Turned down an offer to pose nude for PETA anti-fur campaign ad (2001).
Named one of E!'s "Top 20 Entertainers of 2001".
She was the host of the 2001 American Music Awards.
Britney's video for "Don't Let Me Be the Last to Know," features her doing a love scene with a 23-year old male model, was edited by her mother before its release in the spring of 2001.
Is the only female artist in SoundScan history to have her first four albums debuted at #1 on the Billboard 200 chart.
In 2000, Britney co-wrote a novel with her mother called "Britney Spears' Heart to Heart." The follow-up novel entitled "A Mother's Gift" was published in 2003.
Felt that she was too young to sing the lyrics of "Born to Make You Happy."
Purchased a $1.5 million loft in Greenwich Village, Manhattan, for her brother Bryan.
Turned down her role in "Scary Movie" (2000) due to a hectic concert schedule.
Her posing in underwear for the cover of Rolling Stone magazine (1999) has caused a stir with the American Family Association.
Britney's understudy for her off-Broadway role in "Ruthless" was actress Natalie Portman.
She and one of her best friends, Jenny, were formerly members of unsuccessful girl-group Innosense. Britney left and debuted as a solo artist before the band released their first record.
Has a small black-winged fairy tattoo on the back of her spine.
Has British ancestry from maternal side.
Used to be an aerobic instructor at her parents' gym.
Once worked at a novelty shop.
Was on the girls' basketball team in her high school.
On Spring 2004, she had emergency arthroscopic surgery after she injured her knee on the set of her music video "Outrageous".
She has the most retired video on TRL US with a total of fourteen.
Her movie "Grease" was shot at the same scenes where her "Baby One More Time" video is shot.
Her name is an anagram of "Presbyterians."
Has a white maltese dog named Lacy.
Sarah Michelle Gellar is her bestfriend.
In 2004, Britney had a Hebrew tattoo inked into the nape of her neck. It was meant "new era" but a more scholarly reading would be "protection".
Her wedding dress was designed by Monique L'Huillier.
In 2003, she was ranked #30 in Maxim's Hot 100.
She once dyed her natural-born blonde to brown in 2003 for a short period.
In 2002, she was named one of the 50 Most Beautiful People by People Magazine.
In Britney's song 'Baby One More Time' there is a line "My loneliness is killing me" and in another of her songs, 'Stronger', there is a line "My loneliness ain't killing me no more."
The male model in "Baby One More Time" video is played by Britney's cousin.
Her favorite colors are baby blue and pink.