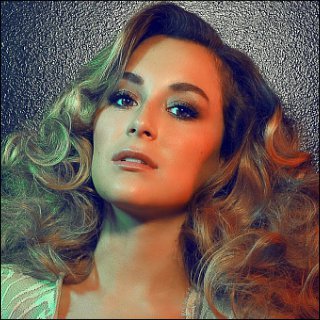 Profile
---
Famous as :
Actress, singer

Birth Name :
Alexa Ellesse Vega

Birth Date :
August 27, 1988

Birth Place :
Miami, Florida, USA

Claim to fame :
As Carmen Cortez in the "Spy Kids" trilogy


"Spy Kids" (2001) director, Robert Rodriguez, bought her a new car for her 16th birthday and she asked for a Range Rover so she can drive her four sisters around and put a surfboard on top.
Makes friend with Hilary Duff.
Is an experienced gymnast.
Hamster is her favorite animal.
Her favorite lip gloss is Bonne Bell Cotton Candy Lip Smacker.
Crab Legs with mieraneara sauce is her favorite food.
Her favorite song is "Overprotected" by Britney Spears, which she once performed at a beach party in Las Vegas.
Play and Blink-182 are her favorite bands.
Books about the history of the French revolution is her favorite.
Her favorite authors are J.K. Rowling, Roald Dahl, and William Shakespeare.
Her favorite actor and actress, include Anthony Hopkins, Jim Carey, Natalie Portman, and Jodie Foster.
Her favorite TV show is "Friends."
Her favorite movies are "Ace Ventura: Pet Detective" (1994), "Paper Moon" (1973), and "The Professional."
Enjoys dancing, gymnastics, reading, playing with her younger sisters, singing, and freshwater fishing.
Was named one of the 2004's Hottest Teen Celebrities in Vanity Fair.
Ranked #4 in the Hottest Female Teen Stars in February 2004.
Was featured in the July 2003 issue of Vanity Fair as one of Today's Hottest Teen Celebrities.
If she's no longer becoming an actress she would like to be a neonatal nurse.
Got her first kiss on the set of "Spy Kids 2: Island of Lost Dreams" (2002).
Did the majority of her own stunts in "Spy Kids" (2001) and recorded two songs for its soundtrack.
She is the second cousin of MayaRae Vega.
Is half-Colombian and half-Italian.